Quick Pick
Know the part number? Enter it below with the required quantity:
ATL LTD
Founded in 1970 as a design and testing facility for 'flexible composite' materials, the firm quickly broadened its scope to include the actual fabrication of end products from its own outstanding fibre/elastomer composites. This led to the development of Aero Tec Laboratories Ltd (ATL)'s remarkable bladder-type cells, which deform under high-energy impacts.
From ambitious beginnings in engineered inflatables and crashworthy fuel cell bladders, ATL has further spread its technologies into Stainless Steel/Aluminium fabricated tanks, plastic moulded tanks, compensators, accumulators, potable water vessels, self-healing ballistic tanks, bulk storage bladders, water storage devices and scores of similar endeavours.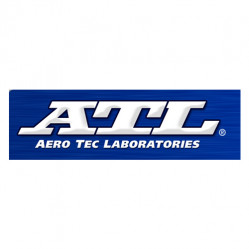 Sorry no categories found