Quick Pick
Know the part number? Enter it below with the required quantity:
FPS Distribution - Wiper Arms & Blades
For over 80 years, FPS has had a reputation for delivering distribution and wholesale excellence. Over the course of almost a century, FPS has grown into a distribution powerhouse that now boasts a product portfolio that spans the Automotive, Maintenance & Accessories and Retail sectors. Discover the history of the UK's leading distribution network below, and learn more about FPS Distributions rise to greatness. Established in 1934, Ferraris Piston Service Ltd (FPS) was founded by Alfredo Ferrari.
Building and distributing automotive pistons, the company has since grown by leaps and bounds. Today, they are the distribution partner of choice for a number of leading automotive brands. With a reputation built on service excellence, FPS's mission is to develop and maintain long-term partnerships with their customers and suppliers.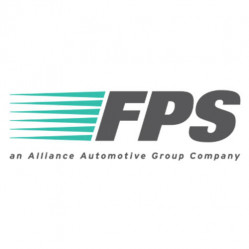 Stock Availability: Out Of Stock - 0 Available (Available To Back Order)