Quick Pick
Know the part number? Enter it below with the required quantity:
SPEEDLINE Wheels
The Speedline Group was founded in 1976, beginning as a small artisan company specialised in the manufacture of racing car wheels. The very first wheels produced were for Ferrari's Formula 1 team, a World championship title following very quickly. Since that time the company progressively improved its knowledge and technologies to bring it to the point of being widely acknowledged as the foremost producer of high quality and leading edge technology alloy wheels.
Speedline is today still a specialist manufacturer of alloy wheels, primarily in the fields of original equipment supply to many of Europe's leading car manufacturers, motorsport and aftermarket wheels. However, the scale of Speedline's operations has changed somewhat over this time. Now part of the Ronal Group, the original Tabina based plant is still in place, fully modernised and worthy of numerous original equipment accreditations.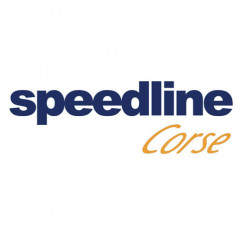 Sorry no categories found