Quick Pick
Know the part number? Enter it below with the required quantity:
RALLIART - Accessories
Ralliart is the tuning arm of Mitsubishi Motors, established in 1984, Ralliart develops the company's rally and off-road competition cars as well as produce performance parts for Mitsubishi's current line-up of consumer cars. Ralliart participates in rally and off-road competitions around the world, notably the World Rally Championship and Dakar Rally.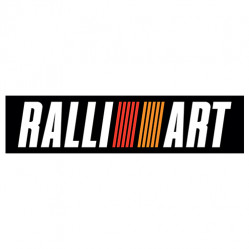 Stock Availability: Out Of Stock - 0 Available (Available To Back Order)